Store Upgrade Update
Making progress on completing the store update we started a few days ago and product options are working again, though they are not indicating items that are temporarily out of stock. Size charts are also not displaying right now. should have both issues fixed soon - thanks for your patience!

---
Mens Costume Shoes and Boots
Showing 1 to 20 of 20 (1 Pages)
Mens Costume Shoes and Boots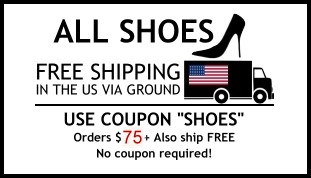 Shoes and Boots made in men's sizes - though many styles are unisex! US Men's sizes are 2 number lower than womens, so if you wear a women's size 8, you would need a men's size 6. See our size chart for more conversions.
Mens costume shoes and boots.